MCIA programs are designed to help clients maximize value in four main areas.

Our Address:
1900 Hendon Ave
Saint Paul MN 55108

Toll Free: 1-800-510-6242
Organic Toll Free: 1-855-213-4461
Phone: 612-625-7766
Fax: 612-625-3748
mncia@mncia.org
Native Seed Certification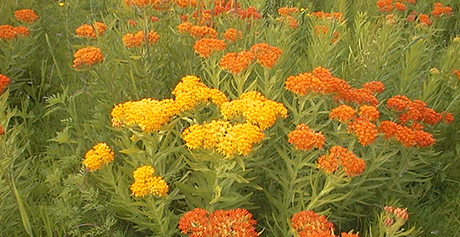 What is native seed certification?
Native plants are often used for re-vegetation of roadsides, construction sites, wildlife plantings, and other projects. MCIA's Native Seed Certification Program verifies that the genetic identity of native grasses and forbs (wildflowers) has been maintained through all phases of seed production.
How is native seed certified?
The certification process consists of several steps, including seed source verification, inspection of seed production sites, and seed testing. MCIA issues seed labels or certificates to producers whose production has met all certification standards.
Who produces native certified seed?
Native seed is produced by careful, conscientious growers according to certification standards designed to preserve the genetic identity of native plant species. MCIA surveys producers in the fall and spring to determine availability. The survey results are posted on the MCIA web site.
Why buy certified native seed?
Certified native seed provides seed buyers with third-party assurance that the genetic identity or source of native grasses and forbs is accurately described on the label.
What should I look for?
Three different germplasm types are possible based on the amount of intentional selection that has taken place. They are:
Source Identified—yellow certification tag
Selected—green certification tag
Tested—blue certification tag
Alternatively, a Certification Certificate may be provided as proof of certification to buyers of certified native seed.
Click here to download an application